There are so many excellent mountains under 3500' I've yet to explore. In the Catskills, "lower" does not mean "lesser". Many of these mountains are even more challenging — and even more rewarding — than many of the Catskill High Peaks.
For example, East Rusk is so much nicer than Rusk. And Mt Pleasant will give you one of the most stunning views in the Catskills. Meanwhile, Van Wyck offers one of the steepest and toughest climbs in the park.
Local hiking legend Alan Via has compiled a deeply-researched list of 67 Catskills Mountains Under 3500'. I consult his notes regularly to deepen my appreciation for the Park. The 3500 Club also regularly runs group hikes to the lower peaks and I encourage you to join those hikes as often as possible.
So many peaks, so few days…
Hardest Lower Catskills (1)
---
Remote and steep, Van Wyck rewards hikers with two "bear holes", two plane wrecks, and a summit ledge to remember.
No. of Entries: 1
Difficult Lower Catskills (9)
---
Doubletop is no longer accessible to the public. It is private land. Trespassers will be prosecuted.
No. of Entries: 3
---
A small tricky peak with a large black bear population.
Coming Soon!
---
Outrageously under-hiked peak that's packed with classic Catskills terrain and a spectacular 180° scenic view.
No. of Entries: 2
---
This tough bushwhack mountain has one of the truly great Catskills views — but you'll have to fight for it.
No. of Entries: 4
---
Beloved peak with views of the Ashokan Reservoir and the Burroughs Range, blueberry heaths, and a plane wreck.
No. of Entries: 7
---
Punishing to hike, impossible to forget.
No. of Entries: 1
---
A beautiful mountain that boasts what might be the most stunning vista in the Catskills.
No. of Entries: 3
---
Little Ashokan's summit is very beautiful. But this is a very sketchy bushwhack peak. For experienced mountain hikers only!
No. of Entries: 1
---
The steep climb up this beautifully-positioned mountain is rewarded with incredible views of the Ashokan Reservoir and Burroughs Range.
No. of Entries: 5
Easiest Lower Catskills (6)
---
A quiet, peaceful, mountain situated in spectacularly bucolic surroundings.
No. of Entries: 1
---
Mellow and beautiful, the long escarpment ridge of Stoppel Point is a delight to hike.
No. of Entries: 1
---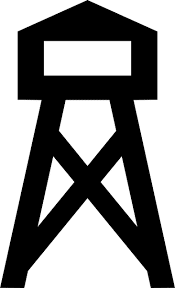 Fire Tower
Northeastern Catskills
One of the most popular peaks in the Catskills, and a fire tower peak.
No. of Entries: 7
---
Quiet, mellow, lovely, scenic. Two summits close together. Edgewood is the slightly lower southwestern peak.
No. of Entries: 2
---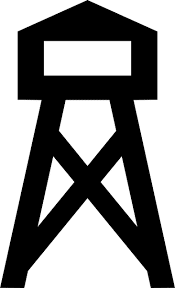 Fire Tower
Southern Catskills
A beautiful mountain, beautifully situated, with stunning fire tower views!
No. of Entries: 4
---
Beloved peak for campers and Catskills hikers alike.
No. of Entries: 2