The Catskills region is a mountainous area in New York with 98 peaks over 3,000 feet in altitude, and countless more below that elevation. 
The Catskills are not mountains, the way we normally think of mountains. Rather, the area is a dessicated plateau strewn with lakes, rivers, springs, waterfalls, gorges, cliffs, ski resorts, fire towers — as well as over 350 miles of world class hiking trails.
Many Catskill summits are boreal, dominated by distinctive evergreen spruce-fir forests. On the lower slopes and lowlands are dotted many old-growth forests of beech, maple, ash, birch, oak, hemlock and hickory.
The Catskills wilderness is also brimming with rare plants and abundant wildlife including coyote, bear, deer, rattlesnake, bobcat, mink, fisher, and trout.
Navigating The Catskills
To navigate these mountains, I use the fantastic NYNJTC map set for the area which includes detailed trail maps of the entire area. Grab this Catskill Trails Map 2018 paper map set. Or get this more up-to-date 2022 digital version for use with Avenza app. These are the definitive trail maps of The Catskills. (See how to use them in 12 Best Hiking Apps.)
This Catskills List
All mountain hiking trail lists seem to be arranged by mountain height — but the height of a mountain doesn't tell you anything useful. Shorter mountains can be much tougher to climb than taller mountains.
For example, Slide Mountain boasts the highest summit in the Catskills but is one of the easiest mountains to hike: ninety minutes from the parking area and you're done. Whereas Rocky Mountain, which has the second lowest summit of the 3500 peaks, is the hardest Catskill mountain to even get to.
This Catskills List is Different
Below, the mountains are arranged into four groups: hardest, difficult, moderate and easiest. Show More Info.
With this arrangement, if you're…
just starting out and want to ease into mountain hiking, or
new to the Catskills Park, or
returning to hiking after a break, or
want to tackle an awesome hiking challenge
…now you can easily pick the hike intensity that's right for you.
On this Catskill mountains list you can easily see
the relative difficulty of each peak, then its height
the location of the peak in the Catskill Park
which peaks are trailed and which require bushwhacking skills
which peaks have canisters
where the best Catskill scenery can be found
a short description of each mountain
the number of hikes for that mountain listed on this site — quickly increasing
Each Catskill mountain has a dedicated page on which you'll find a mix of
links to specific hiking routes and reports — the core of this site
basic mountain information
large format photography
additional seasonal notes
This is a full list of the Catskill mountains I've climbed. It includes all the classic Catskill High Peaks, as well a growing number of the lower peaks. To get started, just scroll down. Or skip directly to the Classic 35 Catskill Mountains List. Or start with this list of the Best Catskill Mountain Hikes.
Okay, enjoy your hike. Live happily!
---
It's big, it's challenging, it's the king of the park — Sugarloaf never disappoints. It's the most Catskills you can get in a single mountain.
No. of Entries: 6
---
Tough to get to. Difficult to climb. Impossible to forget.
No. of Entries: 4
---
Bushwhack
Canister
Scenic
North Dome's ledges are not for the faint of heart, but North Dome bragging rights are forever.
No. of Entries: 3
---
One of the toughest and most rewarding mountains to hike in the Catskill Park: dramatic cliff bands, a pregnant tree, a steep and challenging summit. Plus a WWII bomber.
No. of Entries: 2
---
Often paired with the equally-remote Lone, Rocky is an all-day in-your-face bushwhack hike. There will be blood.
No. of Entries: 4
---
Remote and steep, Van Wyck rewards hikers with two "bear holes", two plane wrecks, and a summit ledge to remember.
No. of Entries: 1
---
The tallest mountain in the Catskills is one of the easiest Catskills to hike. Slide Mountain also features a number of largely unknown treats…
No. of Entries: 5
---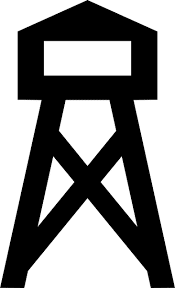 Fire Tower
Central Catskills
A short, easy hike to a fire tower with an epic view makes Balsam Lake one of the Catskill's most popular and beloved peaks.
No. of Entries: 6
---
The Catskill 3500's only dud. A boring mountain. You will be bored. A view near the peculiarly-wooded summit is… not too boring? But then you hike down a boring mountain. Bring a non-boring friend to help keep you awake.
No. of Entries: 1
---
Vly is a good beginner bushwhack mountain. The herd path is unmaintained but clear. DEC boundary paint-marked trees will guide you to the densely-wooded summit.
No. of Entries: 1
---
Easy to hike and exceptionally rewarding: an enchanted spruce forest, great views of the Blackhead range, and three superb summit lookouts.
No. of Entries: 6
---
A quiet, peaceful, mountain situated in spectacularly bucolic surroundings.
No. of Entries: 1
---
Mellow and beautiful, the long escarpment ridge of Stoppel Point is a delight to hike.
No. of Entries: 1
---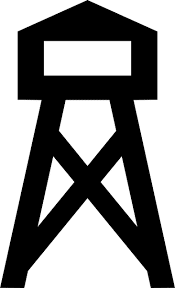 Fire Tower
Northeastern Catskills
One of the most popular peaks in the Catskills, and a fire tower peak.
No. of Entries: 7
---
Quiet, mellow, lovely, scenic. Two summits close together. Edgewood is the slightly lower southwestern peak.
No. of Entries: 2
---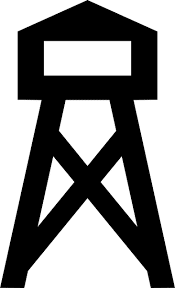 Fire Tower
Southern Catskills
A beautiful mountain, beautifully situated, with stunning fire tower views!
No. of Entries: 4
---
Beloved peak for campers and Catskills hikers alike.
No. of Entries: 4